Seasons greetings!
Today I have an inspirational Forbes interview for you with Formula 1 CMO Ellie Norman—and a personal update on why work on the new Marketing Leadership Masterclass meant I had less time for writing this year.
Last week I sat down with Formula 1 CMO Ellie Norman to talk about the F1 transformation, and what happened to the famous lycra Grid Girls. You can read the full piece here on Forbes.com
This year, I've admittedly written fewer posts. Let me explain. In January, work had started for the 2021 Marketing Leadership Masterclass with my friend and top CMO Syl Saller. When the pandemic hit, people started asking if we could shift more training online. We bravely decided to bring the launch forward to 2020, together with our friends from the Marketing Academy and the wonderful Sherilyn Shackell. What followed was 24/7 editing, shooting, post-production—on an ambitious new learning platform with all new IT. We made it. The 2020 class will be graduating shortly. Far and away, it's been our best class ever! With the Marketing Society and her fabulous new CEO Sophie Devonshire, we have just agreed a new global partnership for the March 2021 class (applications are open)!
As a consequence, I have dedicated less time to research and writing. That's going to change again in 2021—thank you for bearing with me.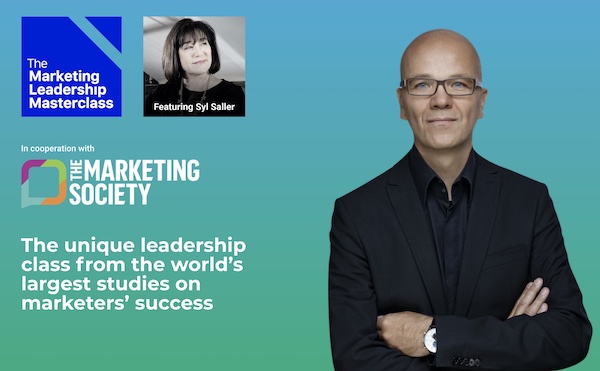 Wishing you a joyous Holiday season!
Yours,
Thomas