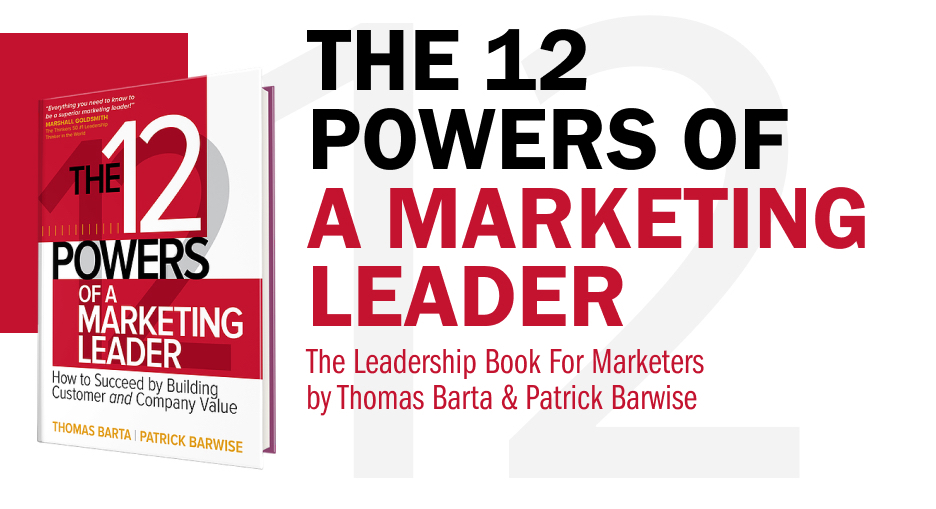 For this groundbreaking leadership book, former McKinsey partner and senior marketer Thomas Barta teamed up with London Business School professor Patrick Barwise to answer one question:
what makes an effective and successful marketing leader?
"Everything you need to know to be a superior marketing leader!"
Marshall Goldsmith
The World's Thinkers50 #1 Leadership Thinker
"A must-read for every present and future CMO who cares about making a difference."
Seth Godin
Author of All Marketers Are Liars
"The essential leadership playbook for the CMO of the future."
Jim Stengel
former Global Marketing Officer, Procter & Gamble
"A persuasive perspective on the opportunities open to marketers to lead for change."
Paul Polman
CEO, Unilever
"A masterful dissection of what it really takes to lead marketing."
Syl Saller
Global CMO, Diageo
summary from the Marketing Book Podcast
Free downloads and readings
The 12 Powers of a Marketing Leader
For this groundbreaking leadership book, former McKinsey partner and senior marketer Thomas Barta teamed up with London Business School marketing professor Patrick Barwise to answer the question: what makes an effective and successful marketing leader?
Thomas and Patrick conducted the largest ever global study of marketing leadership, analyzing detailed original data on over 1,200 marketing leaders and more than 67,000 existing 360-degree assessments of both marketing and non-marketing business leaders. The research revealed 12 essential traits that can make or break marketers' business impact and career success.
The 12 Powers of a Marketing Leader is the first leadership book for marketers based on anything like this level of research evidence. It tells you how to:
MOBILIZE YOUR BOSS: Make an impact at the highest level and align marketing with the company's priorities.
MOBILIZE YOUR COLLEAGUES: Inspire and support your non-marketing colleagues to meet customers' needs better than the competition.
MOBILIZE YOUR TEAM: Build and hone a winning marketing team. Become a leader of leaders.
MOBILIZE YOURSELF: Focus on goals that will benefit your customers, company, and long-term career.
In The 12 Powers of a Marketing Leader, you will read firsthand accounts of marketing successes from around the world—and gain psychological insights that will surprise you into the leaders who drove the key decisions. You will learn how to persuade your colleagues, motivate your team, and strengthen your leadership skills.
Warning: this isn't a marketing book. It's a leadership book for marketers, using the latest research on what works—and what does not work—in the digital age of marketing. By zeroing in on the value creation zone ("V-Zone")—the all-important overlap between your company's and customers' needs—you'll be able to help your business to win in the market and achieve your career goals.
Remember: doing marketing isn't the same as leading marketing. With The 12 Powers of a Marketing Leader, you can lead the way with a new vision that is powerful, transformative, and ultimately life-changing.
"An essential read for any marketing professional looking to take the next step in his or her career."
– Dominic Barton, global managing director, McKinsey & Company
"Research-based, but brought to life by human beings."
– Sir Martin Sorrell, founder and CEO, WPP
"Stuffed full of sound analysis, crucial career advice, and fascinating case studies—this is an effortless must-read for the ambitious marketer."
– Gavin Patterson, CEO, BT
"I only wish I had been able to read it a good few years ago!"
– Amanda Mackenzie, global CMO, Aviva
"This might just become the bible for marketing leaders."
– Sherilyn Shackell, founder & CEO of The Marketing Academy
"Here is a must-read book for marketers as leaders."
– Richard Hytner, founder, beta baboon, former DY Chairman, Saatchi & Saatchi Worldwide
"This book gets under the skin of what makes a great marketing leader."
– Peter Markey, CMO, Post Office
"A truly insightful guide to how good marketing executives can become outstanding leaders."
– Joan Kaloustian, managing director corporate marketing, MUFG Union Bank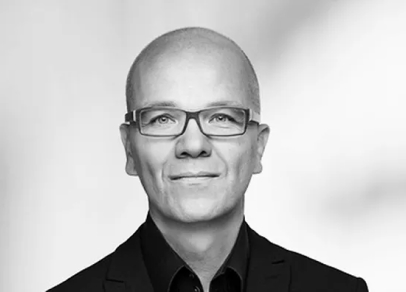 Thomas Barta is one of the world's premier customer leadership experts.​ A former McKinsey partner, he studies the unique intersection of customer focus and leadership.
Thomas has consulted and marketed for more than 20 years, in 14 industries, in 45 countries. His clients include many of the world's most prominent organizations, including over two dozen from the Fortune 500.
Thomas speaks to executives worldwide about how to break the silos and generate a true customer focus—in a global and digital world. His keynote speeches inspire people at countless company conferences, including events at Adobe, Google, IBM, and SAP.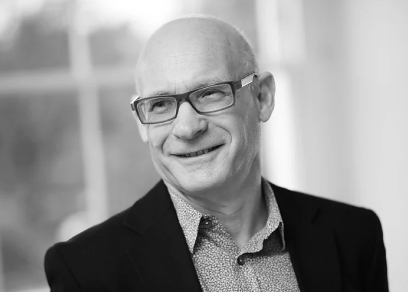 Patrick Barwise is Emeritus Professor of Management and Marketing at London Business School, former chairman of Which? (Europe's largest consumer organization), a prize-winning author, and an expert on customer focus, innovation, and marketing.
His book, Simply Better: Winning and Keeping Customers by Delivering What Matters Most, coauthored with Seán Meehan (IMD, Lausanne), has been translated into seven languages, and won the American Marketing Association's annual Berry-AMA Book Prize. Order it here from AMAZON.COM
Barwise and Meehan's second book, Beyond the Familiar: Long-Term Growth through Customer Focus and Innovation, was published in 2011. Order it here from AMAZON.COM

Marketing Leadership Quiz
How well do you know marketing leadership? Take the quiz! Read the questions below. You'll find the answers by clicking on the questions. How many did you get right?
Take the Marketing Leadership Profile-Test!
2 Minutes | Free | Confidential
From the world's largest ever study on marketers' success.

The Leadership Book for Marketers by Thomas Barta & Patrick Barwise