How to brave? You can—but there's a trick.
Welcome to my 1 Minute Marketing Leader series. Practical tips from the world's largest studies on marketers' success.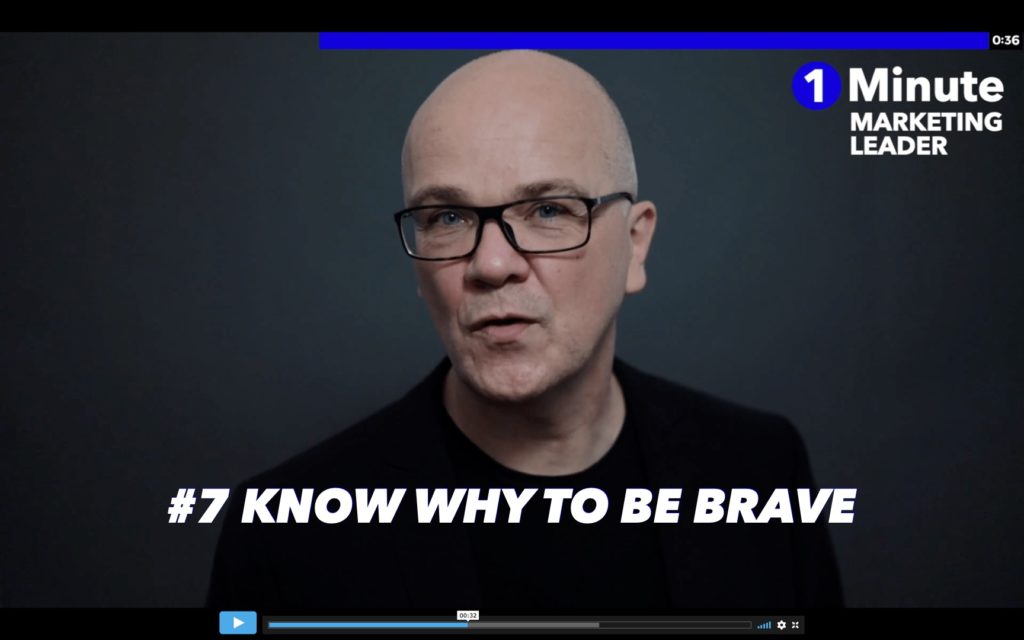 It seems everybody is talking about bravery these days. I wanted to find out what really matters. So with the Marketing Society and Kantar, we die the world's largest study on bravery in marketing.
Top line: brave leadership behaviors are big. They explain over 50% of peoples business success.
But here's a paradox. The bravest people were not necessarily more successful. However the cautious people were much less successful. In other words, success is about being brave when it really matters. Pick your battles.
Still afraid? Think about this: What do you do when you see a venomous spider? Perhaps run away? What if you suddenly see a sleeping baby next to the spider? Would you still run? Or save the baby?
Bravery is purpose minus fear.
TryThis >>
As a leader, you could try and loose your fear. A better way is to find a purpose. Something worth being brave for.
The question for you is not: how to be brave? It's WHY to be brave.
You can watch all 1 Minute Marketing Leader videos here.