By Thomas Barta & Patrick Barwise
Doing marketing isn't the same as leading marketing. In the world's largest-ever study on senior marketers' business impact and career success, we found that those who lead marketing outperform those who just do it. There's a case for a new school marketing leadership.
What makes a marketer effective and successful? To find out, we conducted the world's largest-ever marketing leadership study (The Marketers' DNA). We surveyed 1,232 senior executives from over 80 countries. With the help of INSEAD Business School, we also analyzed data from one of the world's largest 360-degree databases, covering both marketing and non-marketing leaders. In total, our study involved over 68,000 executive assessments (all details are in our book The 12 Powers of a Marketing Leader  and we are teaching them in the Marketing Leadership Masterclass).
Not all marketers are happy
Today, frustration is widespread among senior marketers. All too often, a skilled marketer joins a firm, understands what customers want, has a brilliant business idea, makes a plan, hits a wall of rejection—and gives up. In our data, 71 percent of senior marketers believed their business impact was high (in many cases, optimistically). But just 44 percent were satisfied with their careers. No other C-suite member gets fired faster than the Chief Marketing Officer (CMO). Researcher Kimberly A. Whitler has found company leaders often don't know what to expect from a marketer (and many CMOs don't help clarify). Bosses, peers, and team members agree: being a marketer inside a firm can be tough. Doing better marketing is only part of the answer.
Leading marketing is tricky
Marketing—and perhaps all future-focused work—is uniquely challenging and personally risky. In our large-scale study, we found three gaps marketers are facing, that other leaders aren't facing in the same way:
Much of marketing is about the future—the exact opposite of accounting. That future focus gives marketers an intrinsic trust gap within the top team.
For a firm to deliver a market-leading customer experience, most of its functions—way beyond marketing—will need to get involved, giving marketers an inherent power gap.
Almost every day brings a new—tactical—marketing tool, making it hard for marketers to keep up to date. This creates a permanent skills gap.
We know how challenging marketing can be, both from our research data and from personal experience. In particular, as a McKinsey partner, Thomas often spent as much time supporting CMOs in their C-suite battles as helping them develop their actual strategies (the latter was typically easier).
The secrets of marketing leadership success
When people think of successful marketers they might point to a memorable Coke, Adidas, or Google marketing campaign. Marketers' success, it appears, is all about doing marketing well: product, place, price, and promotion. But our research is turning this assumption on its head. What we found in our large-scale study was was stunning. Over 55% of marketing executives' business impact could be explained by their marketing leadership skills. Only about 15% by their technical marketing skills. The most successful CMOs knew marketing well. However, they also excelled at convincing people, changing minds, and making the case for transformation. Great marketers know how to make things happen. There is a strong case for a new school in marketing: leadership.

Exhibit 1: Contribution to the explicable variation in senior marketers' business impact
Marketing Leadership: Maximizing the Value Creation Zone
In our research, we found a remarkable pattern: The most successful marketers worked constantly with colleagues across the business to increase the extent to which marketing activities met both the customers' needs and the company's needs. We call the overlap between customer needs and company needs the Value Creation Zone (V Zone for short). On the customer side, the most successful leaders were continuously figuring out what customers needed and made the case that the company's products and services were better than the competitors' offers. On the company side, the most successful executives also knew what the organization needed—in the CEO's view—and mobilized everyone across the company to create great customer experiences.
The new PlayStation is just out. It's the world's best-selling gaming console and Sony's most important product. What many people don't know is that when Nintendo pioneered the gaming market, almost everyone in Sony's top team was against the idea. It took almost ten years for young executive Ken Kutaragi to convince his skeptical bosses that gaming was a real customer need—and a big long-term opportunity for the company. Without his leadership, the PlayStation—and perhaps even Sony—would not exist today.
For sustainable profit growth, firms need to maximize the V Zone. Marketing's specific role is to understand customers so well that the company's product and service innovation and delivery efforts enable it to meet customers' needs better than the competition does. Marketing must also help prioritize cost reduction efforts to maximize savings, while minimizing any reduction in customer value. If innovation simplifies things for the customer and the company, it can often both reduce cost and increase customer value—a double whammy.

Exhibit 2: The Value Creation Zone
The V Zone is a moving target, especially in markets with fast-changing customer needs, competitive pressures, and technologies. No executive can maximize the V Zone on their own, and neither can anyone else: it's a constant, creative, collaborative task. The most successful marketers deeply understand both the customers' priorities and those of the CEO and top team—and enable the company to continuously enlarge its V Zone. Expanding the V Zone is at the center of successful marketing leadership and long-term business performance.
Marketing Leadership is a 360-degree task
Marketing leadership differs from generic leadership. The V Zone isn't the only reason. Many leadership books and seminars are concerned with building and leading a great team. Many of the best ones also talk about understanding and managing yourself. Both of these are important. But leading marketing is also about two other crucial—and often overlooked—roles: understanding and leading bosses and colleagues. In fact, mobilizing bosses and colleagues combined is even more important for business impact than leading teams (our McKinsey Quarterly article has more, including our hunch that much the same applies to leaders in other functions like operations, IT, finance, and so on). Interested executives can take our online marketing leadership test to better understand their own strengths, weaknesses, and preferences.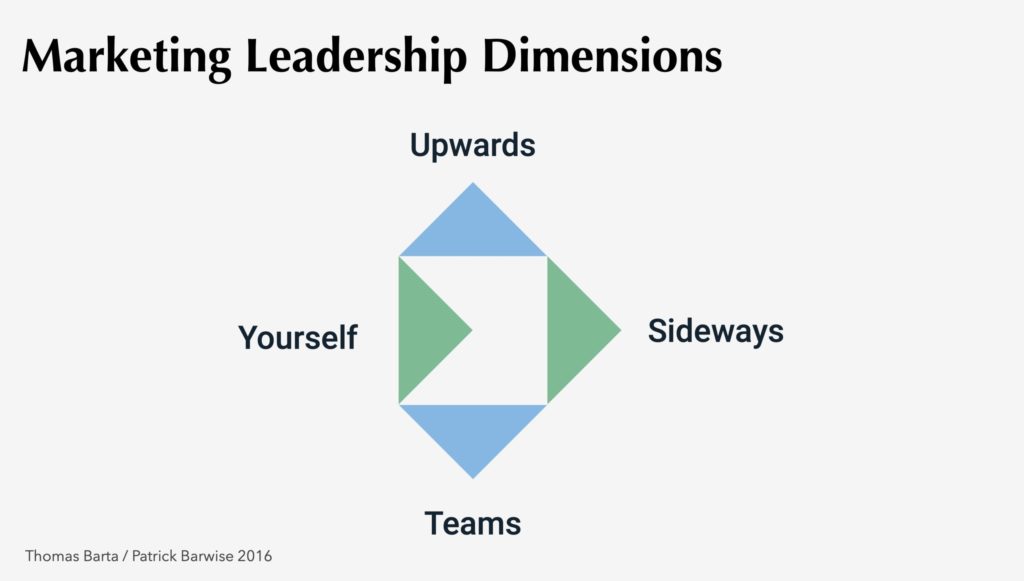 Exhibit 3: Marketing Leadership Dimensions
Marketing Leaders are made—not born
Are marketing leaders born or made? One of the most striking—and encouraging—findings in our study was that differences in senior marketers' personalities(1) accounted for surprisingly little of the variation in their business impact and career success—less than 5%. The key implication is that marketing leadership skills can be learned. And they should be. Very few leaders are naturally equipped to bridge the power gap, the trust gap, and the skills gap—while creating a powerful V Zone. Companies need to ensure their marketers develop the leadership skills that drive both individual and organizational success. Sony was lucky that Ken Kutaragi had these skills.
________
Thomas Barta is an organizational psychologist and a former marketing director and partner of McKinsey. Thomas researches, speaks, and writes about marketing leadership. He has founded the Marketing Leadership Masterclass.
Patrick Barwise is Emeritus Professor of Management and Marketing at London Business School.
1 The Big Five personality traits, also known as the OCEAN model.
(This is an updated version of our original post from November 2017)
Download this article as pdf document
---

Would you like to learn more?
For over 15 years, Thomas and his team have created a toolbox of world-leading strategies and practical ideas, to help marketers – and everybody in the business of change – build their influence and boost their careers. We invite you to: