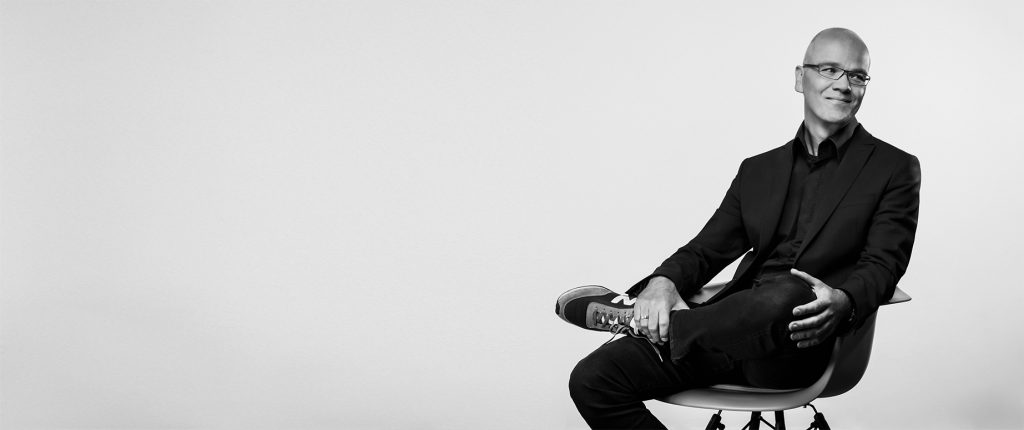 Thank you for visiting this site!
All our communication on the internet is well intended. We believe you should have a complete view into how we collect data about the people who visit our site and what we do with that data. The following privacy policy, cookie policy, terms of use, and Impressum (Germany) cover all sites of actvance GmbH, including thomasbarta.com and marketingleadershipmasterclass.com – in both their English and German versions.
PRIVACY POLICY
Effective date 28 April, 2020
ActVance GmbH and its subsidiaries and affiliates (collectively, "ActVance", "us" or "we") understand that your privacy is important to you. We are committed to respecting your privacy and protecting your personal data, which is any information that is capable of identifying you as an individual person, collected via all websites or apps that post a link to this Privacy Policy (collectively, "the Sites"). This Privacy Policy describes how we handle and protect your personal data in connection with the Sites, in our capacity as data controllers. Please see our Terms of use for more information about our online terms and policies in general.
Information we collect
ActVance collects personal data on certain areas of the Sites when you register for ActVance newsletters and alerts, sign up for conferences and events, and/or participate in public user posting areas (such as bulletin boards, discussion forums and surveys). The personal data collected varies across the Sites and may include information that you provide, such as your name, mailing address, e-mail address, telephone number, fax number, and background information required to help you with specific services. For instance, by registering for ActVance (Thomas Barta) newsletters or alerts, you agree to receive the correspondence to which you have subscribed at the e-mail address that you provided at registration. Only ActVance or its agents will contact you using this e-mail address. We will send e-mails to this address related to your registration.
We may also automatically collect information about the devices you use to interact with our Sites. The information we automatically collect may include IP address, device identifier, web browser, and browsing information collected through cookies, web beacons, pixels, clear gifs, and other similar technologies (collectively "Cookies and Other Tracking Technologies") on our Sites. We may also automatically collect information about how you use the Sites, such as what you have searched for and viewed on the Sites. The information automatically collected will be associated with any personal data you have provided. For example we are using hotjar to optimize the user experience.
Use of information
The personal data we collect may be used where we have your specific consent to do so, or where ActVance has a legitimate interest in or other legal basis for processing such information. In some situations, the collection of personal data may be required for the operation of the Sites or to provide certain services or products. ActVance uses your personal data to fulfill your requests for information, process your requests to participate in conferences and events, personalize content that you view or receive on the Sites, evaluate and improve our services, distribute newsletters and alerts to you, recruit and evaluate job applicants, analyze the Sites' performance and functioning, publish your letters to the editor or comments, prevent fraud, enforce our terms of use, comply with all applicable laws and corporate reporting obligations, enforce ActVance' agreements, and accomplish other purposes you may initiate or request. We may keep any of your personal data on file and use it to contact you.
ActVance may use first and third party Cookies and Other Tracking Technologies to manage our Sites and our services and collect analytics about how you use them. The information provided throughout this Privacy Policy about cookies also applies to these other tracking technologies. Please refer to our Cookie Policy for more details regarding our use of cookies.
Our Sites do not collect personal data about your online activities over time and across third party websites or online services. Therefore, "do not track" signals transmitted from web browsers do not apply to our Sites, and we do not alter any of our data collection and use practices upon receipt of such a signal.
Use of information collected via mobile devices
In connection with our mobile applications, ActVance may use third party service providers to analyze non-personally identifiable user activity to fix errors, monitor usage, and improve the performance of the mobile applications. For example, ActVance receives reports on some of our mobile applications' aggregate usage and browsing patterns, including information about the type of device used, articles accessed, and other events occurring within our apps. ActVance also receives reports on certain errors occurring within mobile applications. None of these third-party service providers gathers information in a manner intended to identify any particular user personally.
Data recipients and international data transfers
Personal data collected on the Sites may be transferred from time to time to ActVance subsidiaries and affiliates and their personnel across our global organization, as well as to our third-party service providers located throughout the world, including in countries where the local law may grant you fewer rights than you have in your own country. Additionally, the Sites may be viewed and hosted by ActVance and our third-party service providers anywhere in the world. By using any of the Sites and providing information on any of them, you voluntarily consent to such trans-border transfer and hosting of such information.
ActVance will not intentionally disclose or transfer (and will take reasonable steps to prevent the unauthorized or accidental disclosure of) your personal data to third parties without your consent, whether for such third parties' own marketing purposes or otherwise, except as follows. ActVance may provide access to your personal data to third party service providers engaged by ActVance to provide services related to the Sites, provided that such third- party service providers will first agree to maintain the strict confidentiality of such information and provide the same level of data security as provided by ActVance.
We also may share your personal data with third party service providers who perform services and functions on our behalf to support our interactions with you, including, for example, administering surveys or contests, or communicating with you. These third-party service providers are not permitted to use or disclose your personal data except as necessary to perform services on our behalf or to comply with legal requirements.
In addition, we may disclose information about you:
If we are required to do so by law or legal process;
To law enforcement authorities or other government officials;
When we believe disclosure is necessary or appropriate to prevent physical harm or financial loss or in connection with an investigation of suspected or actual illegal activity;
If disclosure is necessary to protect the vital interests of a person;
To enforce our Terms of use;
To protect our property, services and legal rights;
To prevent fraud against ActVance, our subsidiaries, affiliates and/or business partners;
To support auditing, compliance, and corporate governance functions; or
To comply with any and all applicable laws.
We maintain processes designed to ensure that any processing of personal data by third party service providers is consistent with this Privacy Policy and protects the confidentiality, availability, and integrity of your personal data.
In addition, we may disclose or transfer your personal data in the event of a re-organization, merger, sale, joint venture, assignment, or other transfer or disposition of all or any portion of our business.
User forums
You should be aware that whenever you publicly disclose information online, that information could be collected and used by others. ActVance is not responsible for any action or policies of any third parties who collect information that users publicly disclose in any such forums on the Sites.
Link to third-party sites
ActVance may provide links to third-party websites or information as a service to our users. If you use these links, you will leave the Sites. Such links do not constitute or imply an endorsement, sponsorship, or recommendation by ActVance of the third party, the third- party website, or the information contained therein, and ActVance shall not be responsible or liable for your use thereof. Such use shall be subject to the terms of use and privacy policies applicable to those sites.
Social networking
The Sites may allow you to sign into and associate your social network accounts including, but not limited to, Twitter, LinkedIn, Facebook, and YouTube, with ActVance. The Sites also may allow you to log in to a ActVance account using certain social network account credentials.
By associating your social network account with ActVance or logging in to a ActVance account using your social network account credentials, you give us permission to access information that you have made available in your public profile for that social network account. The information available in your public profile varies based on the social network and your settings, but may include your email address, real name, profile picture, gender, and location. We use the information we receive from your social network account in accordance with the social network's terms of use and this Privacy Policy. Please refer to the privacy settings in your social network account for information about what data is shared with ActVance and other connected applications and to manage the data that is shared through your account, including information about your activities using our Sites.
If you would like to disconnect a social media account from us, refer to the settings of that social network account and its provider.
Security
ActVance has implemented generally accepted standards of technology and operational security to protect personal data from loss, misuse, alteration, or destruction. Only authorized ActVance personnel and third-party service providers are provided access to personal data, and these employees and service providers are required to treat this information as confidential. Despite these precautions however, ActVance cannot guarantee that unauthorized persons will not obtain access to your personal data.
Data retention policy
ActVance retains personal data, as necessary, for the duration of the relevant business relationship. We may also retain personal data for longer than the duration of the business relationship should we need to retain it to protect ourselves against legal claims, use it for analysis or historical record-keeping, or comply with our information management policies and schedules. If you request that we delete your personal data, ActVance will make reasonable attempts to delete all instances of the information in their entirety. For requests for access, corrections, or deletion, please refer to the "Your Rights" section of this Privacy Policy.
Children
The Sites are not designed for or directed at children 13 years of age or younger, and ActVance does not intentionally collect or maintain personal data about anyone under this age.
Your rights
Where granted by local law, you may have the right to request access to the personal data that we have collected about you for the purposes of reviewing, modifying, or requesting deletion of the data. You may also have the right to request a copy of the personal data that we have collected about you and to have any inaccuracies in that data corrected. In certain circumstances, you may also request that we cease processing your personal data.
If you would like to make a request to access, review, or correct the personal data we have collected about you, or to discuss how we process your personal data, please contact us at [email protected] To help protect your privacy and security, we will take reasonable steps to verify your identity, such as requiring a password and user ID, before granting access to your personal data. We will make reasonable attempts to promptly investigate, comply with, or otherwise respond to your requests as may be required by applicable law. Different laws may prevent us from providing access to your personal data or otherwise fully complying with your request depending upon the circumstances and the request, such as for example, where producing your information may reveal the identity of someone else. We reserve the right to charge an appropriate fee for complying with your request where allowed by applicable law, and/or deny your requests where they may be manifestly unfounded, and/or excessive, or otherwise objectionable or unwarranted under applicable law.
In addition, and where granted by local law, you have the legal right to lodge a complaint with a competent data protection authority.
You may also unsubscribe from mailing lists or any registrations on any of the Sites. To do so, please either follow instructions on the page of the Site on which you have provided such information, subscribed or registered or contact us at the address provide at the bottom of this Privacy Policy.
Your California privacy rights
Pursuant to California Civil Code Section 1798.83(c)(2), ActVance does not share your personal data with third parties for those third parties' direct marketing use.
If you are a California resident under the age of 18, and a registered user of any of the Sites where this Privacy Policy is posted, California Business and Professions Code Section 22581 permits you to request and obtain removal of content or information you have publicly posted. To make such a request, please send an email with a detailed description of the specific content or information to [email protected] Please be aware that such a request does not ensure complete or comprehensive removal of the content or information you have posted and that there may be circumstances in which the law does not require or allow removal even if requested.
Consent; changes to Privacy Policy
By using the Sites, you consent to the collection, use, and storage of your personal data by us in the manner described in this Privacy Policy and elsewhere on the Sites. We reserve the right to make changes to this Privacy Policy from time to time. We will alert you to any such changes by updating this Privacy Policy. If we make material changes to this Privacy Policy that increase our rights to use personal data that we have previously collected about you, we will obtain your consent either through an email to your registered email address or by prominently posting information about the changes on our Sites. This Privacy Policy was last updated on April 24, 2018.
Contact us
If you have any questions about our Privacy Policy, please contact us at: [email protected] — or in writing at the below address at the bottom of this page.
COOKIE POLICY
Effective date: January 8, 2020
ActVance & Company and its subsidiaries and affiliates (collectively, "ActVance", "us" or "we") understand that your privacy is important to you and are committed to being transparent about the technologies it uses.  This Cookie Policy explains how and why cookies, web beacons, pixels, clear gifs, and other similar technologies (collectively "Cookies and Other Tracking Technologies") may be stored on and accessed from your device when you use or visit any website or app that posts a link to this Policy (collectively, "the Sites"). This Cookie Policy should be read together with our Privacy Policy and our Terms of use.
By continuing to browse or use our Sites, you agree that we can store and access Cookies and Other Tracking Technologies as described in this Cookie Policy.
What are Cookies and Other Tracking Technologies?
A cookie is a small text file that can be stored on and accessed from your device when you visit one of our Sites, to the extent you agree.  The other tracking technologies work similarly to cookies and place small data files on your devices or monitor your website activity to enable us to collect information about how you use our Sites. This allows our Sites to recognize your device from those of other users of the Sites. The information provided below about cookies also applies to these other tracking technologies. You can find more information at www.allaboutcookies.org and www.youronlinechoices.eu.
How do our Sites use Cookies and Other Tracking Technologies?
ActVance uses Cookies and Other Tracking Technologies to identify you and your interests, to remember your preferences, and to track your use of our Sites. We also use Cookies and Other Tracking Technologies to control access to certain content on our Sites, protect the Sites, and to process any requests that you make of us.
To administer our Sites and for research purposes, ActVance also has contracted with third-party service providers to track and analyze statistical usage and volume information from our Site users. These third-party service providers use persistent Cookies to help us to improve the user experience, manage our Site content, and analyze how users navigate and utilize the Sites.
First and Third-party Cookies
"First party Cookies" are cookies that belong to ActVance and that ActVance places on your device. "Third-party Cookies" are cookies that another party places on your device through our Site. ActVance may contract with third-party service providers to send e-mails to users who have provided us with their contact information. To help measure and improve the effectiveness of our e-mail communications, and/or to determine whether messages have been opened and links clicked on, the third-party service providers may place Cookies on the devices of these users.
For more information on how these companies collect and use information on our behalf, please refer to their privacy policies as indicated below.
We use the following types of cookies:
Persistent Cookies. We use persistent Cookies to improve your experience of using the Sites. This includes recording your acceptance of our Cookie Policy to remove the cookie message which first appears when you use the Sites.
Session Cookies. Session Cookies are temporary and deleted from your machine when your web browser closes. We use session Cookies to help us track internet usage as described above.
You may refuse to accept browser Cookies by activating the appropriate setting on your browser. However, if you select this setting you may be unable to access certain parts of the Sites. Unless you have adjusted your browser setting so that it will refuse Cookies, our system will issue Cookies when you direct your browser to our Sites.
The data collected by the Sites and/or through Cookies that may be placed on your computer will not be kept for longer than is necessary to fulfil the purposes mentioned above. In any event, such information will not be kept for longer than one year.
Our Cookies are used for the following purposes:
Cookie Type and Purpose
Strictly Necessary/ Technical: These Cookies are necessary to allow us to operate our Sites so you may access them as you have requested. These Cookies, for example, let us recognize that you have created an account and have logged into that account to access Site content. They also include Cookies that enable us to remember your previous actions within the same browsing session and secure our Sites.
Analytical/ Performance: These Cookies are used by us or third-party service providers to analyze how the Sites are used and how they are performing. For example, these Cookies track what pages are most frequently visited, and from what locations our visitors come from. If you subscribe to a newsletter or otherwise register with the Sites, these Cookies may be correlated to you. These Cookies include, for example, Google Analytics cookies.
Functionality: These Cookies let us operate the Sites in accordance with the choices you make. These Cookies permit us to "remember" you in-between visits. For instance, we will recognize your user name and remember how you customized the Sites and services, for example by adjusting text size, fonts, languages and other parts of web pages that are alterable, and provide you with the same customizations during future visits.
Third-Party Advertising: These Cookies collect information about your activities on these and other sites to provide you targeted advertising. We may also allow our third-party service providers to use Cookies on the Sites for the same purposes identified above, including collecting information about your online activities over time and across different websites. The third-party service providers that generate these Cookies, such as Adobe, Google, LinkedIn, and Facebook, have their own privacy policies, and may use their Cookies to target advertising to you on other websites, based on your visit to our Sites.
How do I refuse or withdraw my consent to the use of Cookies?
If you do not want Cookies to be dropped on your device, you can adjust the setting of your Internet browser to reject the setting of all or some Cookies and to alert you when a Cookie is placed on your device. For further information about how to do so, please refer to your browser 'help' / 'tool' or 'edit' section or see www.allaboutcookies.org . Please note that if you use your browser settings to block all Cookies (including strictly necessary Cookies) you may not be able to access or use all or parts or functionalities of our Sites.
If you want to remove previously-stored Cookies, you can manually delete the Cookies at any time. However, this will not prevent the Sites from placing further Cookies on your device unless and until you adjust your Internet browser setting as described above.
For more information on the development of user-profiles and the use of targeting/advertising Cookies, please see www.youronlinechoices.eu if you are located in Europe or www.aboutads.info/choices if in the United States.
If you have any other questions about our Cookie Policy, please contact us at: [email protected] — or in writing at the below address at the bottom of this page.
Effective date: May 24, 2020
actvance and ThomasBarta.com are brands used under license by actvance GmbH. actvance GmbH and its affiliates ("actvance" or "we") provides its content on this Web site (the "Site") subject to the following terms and conditions (the "Terms"). We may periodically change the Terms, so please check back from time to time. By accessing and using this Site, you agree to these Terms.
1. Copyrights. All content and functionality on the Site, including text, graphics, logos, icons, and images and the selection and arrangement thereof, is the exclusive property of actvance or its licensors and is protected by German and international copyright laws. All rights not expressly granted are reserved.
2. Trademarks. The trademarks, service marks, designs, and logos (collectively, the "Trademarks") displayed on the site are the registered and unregistered Trademarks of actvance and its licensors. You agree that you will not refer to or attribute any information to actvance or its licensors in any public medium (e.g., press release, Web sites) for advertising or promotion purposes, or for the purpose of informing or influencing any third party and that you will not use or reproduce any Trademark of, or imply any endorsement by or relationship with, actvance or its licensors.
3. Use of site content. actvance hereby grants you a non-exclusive, non-transferable license for the term hereof to access and download, display, and print one copy of the content and functionality displayed on the Site (the "Site Content") on any single computer solely for your internal, business use, provided that you do not modify the site content in any way and that you retain all copyright and other proprietary notices displayed on the Site Content. You may not otherwise reproduce, modify, distribute, transmit, post, or disclose the Site Content without actvance's prior written consent.
4. User Postings. You acknowledge and agree that actvance shall own and have the unrestricted right to use, publish, and otherwise exploit any and all information that you post or otherwise publish on the Site in postings, survey responses, and otherwise, and you hereby waive any claims against actvance for any alleged or actual infringements of any rights of privacy or publicity, moral rights, or rights of attribution in connection with actvance's use and publication of such submissions. You covenant that you shall not post or otherwise publish on the site any materials that (a) are threatening, libelous, defamatory, or obscene; (b) would constitute, or that encourage conduct that would constitute, a criminal offense, give rise to civil liability, or otherwise violate law; (c) infringe the intellectual property, privacy, or other rights of any third parties; (d) contain a computer virus or other destructive element; (e) contain advertising; or (f) constitute or contain false or misleading statements. actvance does not and cannot review all information posted to the Site by users and is not responsible for such information. However, actvance reserves the right to refuse to post and the right to remove any information, in whole or in part, for any reason or for no reason.
5. Notices of Infringement and Takedown by actvance. actvance prohibits the posting of any information that infringes or violates the copyright rights and/or other intellectual property rights (including rights of privacy and publicity) of any person or entity. If you believe that your intellectual property right (or such a right that you are responsible for enforcing) is infringed by any content on the Site, please write to actvance at the address shown below, giving a written statement that contains: (a) identification of the copyrighted work and/or intellectual property right claimed to have been infringed; (b) identification of the allegedly infringing material on the site that is requested to be removed; (c) your name, address, and daytime telephone number, and an e-mail address if available; (d) a statement that you have a good faith belief that the use of the copyrighted work and/or exercise of the intellectual property right is not authorized by the owner, its agent, or the law; (e) a statement that the information in the notification is accurate, and, under penalty of perjury, that the signatory is authorized to act on behalf of the owner of the right that is allegedly infringed; and (f) the signature of the intellectual property right owner or someone authorized on the owner's behalf to assert infringement of the right. actvance will remove any posted submission that infringes the copyright or other intellectual property right of any person. Under appropriate circumstances, persons who repeatedly submit infringing or unlawful material will be prohibited from posting further submissions. actvance's contact for submission of notices under this Section 5 is: actvance GmbH Heinestrasse 15a, 50931 Köln, Germany.
6. Disclaimers. the content and functionality on the site is provided with the understanding that actvance is not herein engaged in rendering professional advice and services to you. all content and functionality on the site is provided "as is," without warranty of any kind, either express or implied, including, without limitation, implied warranties of merchantability and fitness for a particular purpose. actvance and its third-party content providers make no warranties, express or implied, as to the ownership, accuracy, or adequacy of the site content. actvance shall have no liability or responsibility for any information published on linked web sites, contained in any user submissions published on the site, or provided by third parties. neither actvance nor its third-party content providers shall be liable for any indirect, incidental, consequential, or punitive damages or for lost revenues or profits, whether or not advised of the possibility of such damages or losses and regardless of the theory of liability.
7. Third-Party Web sites. We may provide links to third-party Web sites, and some of the content appearing to be on this Site is in fact supplied by third parties, for example, in instances of framing of third-party Web sites or incorporation through framesets of content supplied by third-party servers. actvance has no responsibility for these third-party Web sites, which are governed by the Terms of Use and privacy policies, if any, of the applicable third-party content providers.
8. Governing Law; Jurisdiction. These Terms are governed by the laws of Germany without reference to the principles of conflicts of laws thereof.
Images & Designs: actvance GmbH, iStockphoto, Elegant Themes.
Webdesign: Jens Schellhase Design, Köln
If you have any questions about our Terms of Use, please contact us at social(at)actvance.com or in writing at the address below.