To matter as a leader, you must work inside the Value Creation Zone. Are you?
(You may have heard me say this a lot …)
Welcome to the 1 Minute Marketing Leader series. Practical tips from the world's largest studies on marketers' success.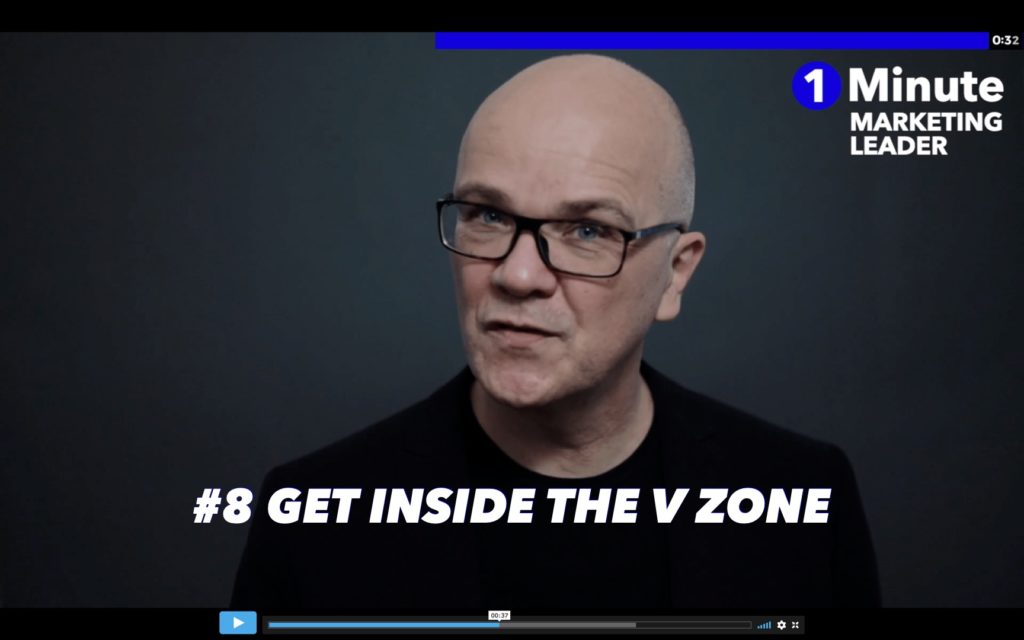 If you want power in any organization, you must serve both customers AND the company. We call this: working inside the Value Creation Zone. Or V Zone for short.
The next Playstation is just out. Sony's most important product. It only exists because young engineer Ken Kutaragi convinced the skeptical Sony top team of two things:
Gaming is a customer need, people love it, they want it.
Gaming is also a company need. It's possible to make. It's going to sell. It's going to make money. It's ethically ok
Ken Kutaragi worked inside the Value Creation Zone. He served both customers and the company.
TryThis >>
Find your Value Creation Zone. But watch out: what customers want and what the company wants keeps changing. Your V Zone is a moving target. How about you? Do you work inside the V Zone?
You can watch all 1 Minute Marketing Leader videos here.