Game changers must be brave.
Air controller Anthonius Gunwan Agung stayed in his post, so Batik Air 6231 could take off seconds before the earthquake struck Palu airport, saving all 160 souls on board (he didn't make it). Shirley Chisholm gave up her nursing career to fight her way into the American Congress, as the first black woman ever elected. And sprinter Johannes Floors, faced with constant leg pain and life in a wheelchair, at age 16 decided on an amputation. Just this summer, he ran 100m in 10.54 seconds—in his class, a new world record. Big changes need brave leaders.
The need for change is all around you. Change because of technology, change because of shifting markets, change to help people have better lives. But change causes fear. That's why change leaders need to be brave.
But you can't be brave all the time. In fact, to make a difference, you don't even have to. Together with The Marketing Society and Kantar I have just conducted the world's largest study on brave customer leadership–with over 1,000 leaders from over 60 countries. The two biggest insights?
Being brave doesn't guarantee you success.
Not being brave when it matters, however, will definitely make you less successful.
Watch the full keynote here: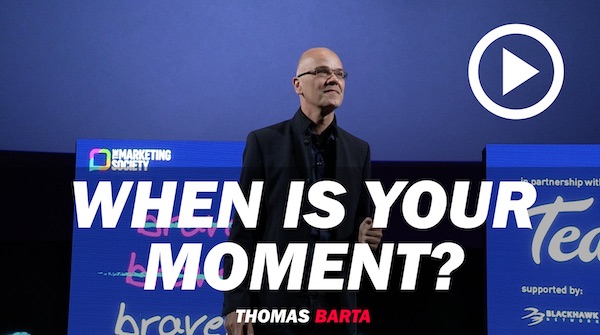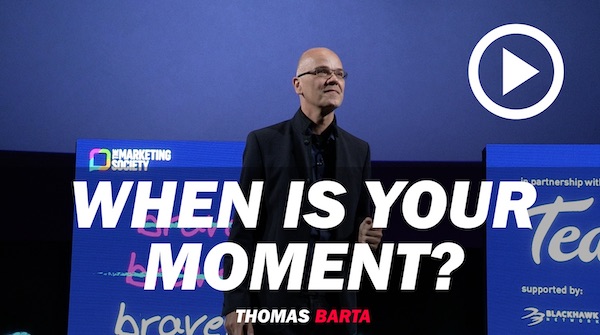 Anthonius Gunwan Agung, Shirley Chisholm, and Johannes Floors weren't brave all the time. They were brave in the moment when it mattered.
Smart bravery is about picking your moment. The moment when you can make a real difference. The moment when your brave action will truly matter.
When is your moment to be brave?
Season's greetings,
Thomas